Name of the Institution:
AISSMS College of Hotel Management & Catering Technology
AICTE File No
740-89-104(H)/ET/99
Read More
WHY AISSMS COLLEGE OF HOTEL MANAGEMENT AND CATERING TECHNOLOGY?
Vision & Mission
VISION:
To achieve excellence in the field of Hospitality Education and research and be the most preferred recruitment destination.
MISSION:
AISSM'S College of Hotel Management & Catering Technology is committed to excel in the field of hospitality education, by empowering the students to meet the challenges of the dynamic business environment and create opportunities in their chosen careers.
Principal Message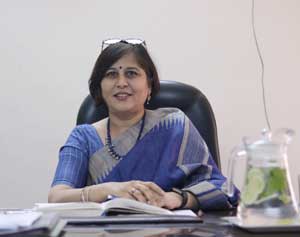 Dear Students!!
Welcome to AISSSM College of Hotel Management and Catering Technology. As the new academic year starts, we are committed to a wonderful learning environment.
I am also very happy to share with you that, we have been ranked amongst the top management institute in the country by 2 top surveys on education ,The Week Magazine and India Today. I have to applaud the efforts of my faculty for contributing towards this feature.
Congratulations to All.
Principal,
Dr. Sonali Jadhav