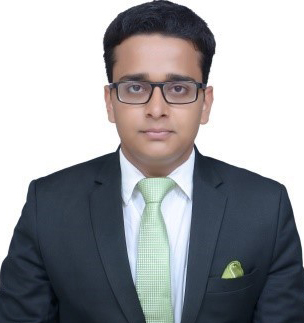 Mr. Malhar Dhonsale – Asst. Professor
Good things need to take place in the morning… Hola. Life is an experience of ups and downs, and our reactions to positive or negative events. We must realize that nothing comes our way without a reason. Therefore, the reason for every situation should be seen as positive.
No one can tell what you should do in life; it's entirely your choice to make decisions. While these suggestions may help improve your clarity on the matter, remember that life is complex, and filled with happy, sad, and mysterious moments. It's all about making the right decisions at the right time. There are moments when questions like, 'What should I do with my life?' arise. In such times, staying calm without worrying about the future is essential. Just relax, let time pass, and avoid overthinking; go into a paralytic mode.
"Do the difficult things while they are easy, and do the great things while they are small." – Lao Tzu. A journey of a thousand miles begins with a single step.
We discover sides of ourselves through tragedies that we were unaware of. Some of the disappointments in life have revealed the extent of strength within us that we never knew existed. Nature uses these experiences to teach us lessons relevant to the present. We don't attract what we desire; instead, we attract who we are. Therefore, to draw better people and circumstances, we must cultivate those traits within ourselves. We must align with our ideal dreams and desires.
All the experiences in our lives, both good and bad, come to teach us what we need to learn at the moment and guide our actions. As Henley wrote, 'I am the master of my fate, I am the captain of my soul,' this quote holds true. We control our feelings and thoughts, which are then expressed through words. Always follow your spiritual direction rather than adopting someone else's perspective. Within each of us, there is a good or bad mentor, but it's our choice to select the right course of action.
In reality, what we want from life is encapsulated in David Starr Jordan's words: 'A person who knows the path they are on leaves the path for others.' By deciding our desired path early on and planning our journey accordingly, we set meaningful life goals.
Birth wasn't our choice, and death isn't our choice either, but the way we live our lives is entirely up to us. Enjoy life and make each day memorable.