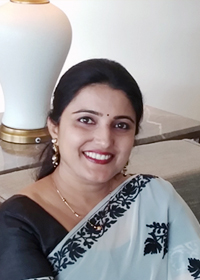 Dr. Honey Tyagi
Assistant Professor
AISSMS College of Hotel Management & Catering Technology
Dreams are thoughts that go subconsciously into our minds. Although most of the dreams we don't remember. Dreams which we experience subconsciously are based on one's emotions which can be love, care, trust, fear, anger, hatred, frustration, pride, and many more.
Dreams depend on memories and waking-life experiences which have a great impact on our emotions.
In my experience, dreams are based on the following –
Self aspirations in life
Life experiences/thoughts which are suppressed.
Unsolved questions in reality which go continuously in mind.
Too many thoughts/confusion in our mind
Fantasies
These thoughts are continued and simulated in dreams. At times one gets directions or solutions to the unsolved questions in dreams.  We prefer to convert only those dreams to reality, which we desire to be pursued from our emotions. Rest other dreams which one remembers, fade off with a due course of time, however, does exist in one's subconscious mind.
Dreams act as an important stepping stone in one's life to decide the further course of action. Make your dreams a goal in life.  So keep dreaming and strive to achieve your dreams cum goals for a promising future.
I conclude here with the quote by Late A.P.J Abdul Kalam
"You have to dream before your dreams can come true"
Never let your dreams die especially the one which supports the creation of your promising future. Identify that dream and pursue it forward.
Dr. Honey Tyagi
Assistant Professor