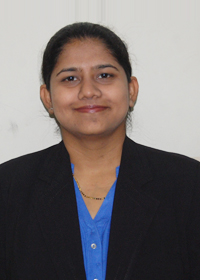 Ms. Mohini Rasal
Flat no.8, Goyal Shinde Apartments, Bhaupatil Road,
Bopodi, Pune – 03.
Telephone number: 9561701462
Email: mohini116@gmail.com
Key Professional Skills:
Strong customer focus with New Zealand work experience in the foodservice industry.
Sound knowledge about hospitality industry through a combination of academic study and employment experience.
Enthusiastic participation in professional development and ongoing workplace learning.
Ability to work successfully as a member of a team and independently, with minimal supervision.
Excellent communication skills with experience in dealing with difficult customers.
Ability to work hard and be reliable.
Polite and considerate with the ability to quickly build rapport with customers leading to a high rate of repeat business.
Excellent level of English language proficiency with the ability to speak, write and read Hindi, Marathi.
Good understanding of health and safety procedures.
Employment Summary:
Restaurant Assistant Manager 4 Flames Restaurant, Feilding.
Key Responsibilities:
Managing lunch and dinner services with handling inventory and payments for the restaurant.
Building customer relations and emphasizing on excellent service to attain customer satisfaction.
Customer Service Staff:
Mirrchess (Indian Takeaway), Palmerston North. (part-time.)
Key Responsibilities:
Answering customer queries
Taking orders in person and over the telephone
Handling cash and processing electronic transactions
Handling customer complaints
Trainee Customer Service and Hospitality Staff JW Marriott, Mumbai, India
Trained in all departments of hospitality industry.
Rewarded as star intern on outstanding performance.
Professional Development:
Liquor Controller Qualification Certificate (LCQ) September 2015.
Qualifications:
Master of International Studies (NZQA Level 9) 2015 – 2016-
IPU Tertiary Institute, Palmerston North, New Zealand.
Research Paper –
"Elements that contribute to Customer Satisfaction in Indian Restaurants –
An exploratory study of two Indian restaurants in the Manawatu region, New Zealand."
Postgraduate Diploma of International Studies (NZQA Level 8) 2014-2015-
IPU Tertiary Institute, Palmerston North, New Zealand.
Bachelor of Hospitality Studies 2010-2013-
All India Shri Shivaji Memorial Society College of Hotel Management, India. (Recognised by NZQA as equal to a Level 7 qualification.)
Received distinction marks and A+ grade for all the semesters.
Interests:
Dancing.
Playing basketball.(state level player in India.)
Referees:
Dr. Rashid Ameer
Lecturer
IPU Tertiary Institute
Palmerston North
New Zealand
Contact- +6463540922
Email: rameer@ipu.ac.nz
Mr. Mohan Singh Aswal
Restaurant Owner
4 Flames
Fielding
New Zealand
Contact- +64 02108264444
E-mail: mohanaswal@gmail.com