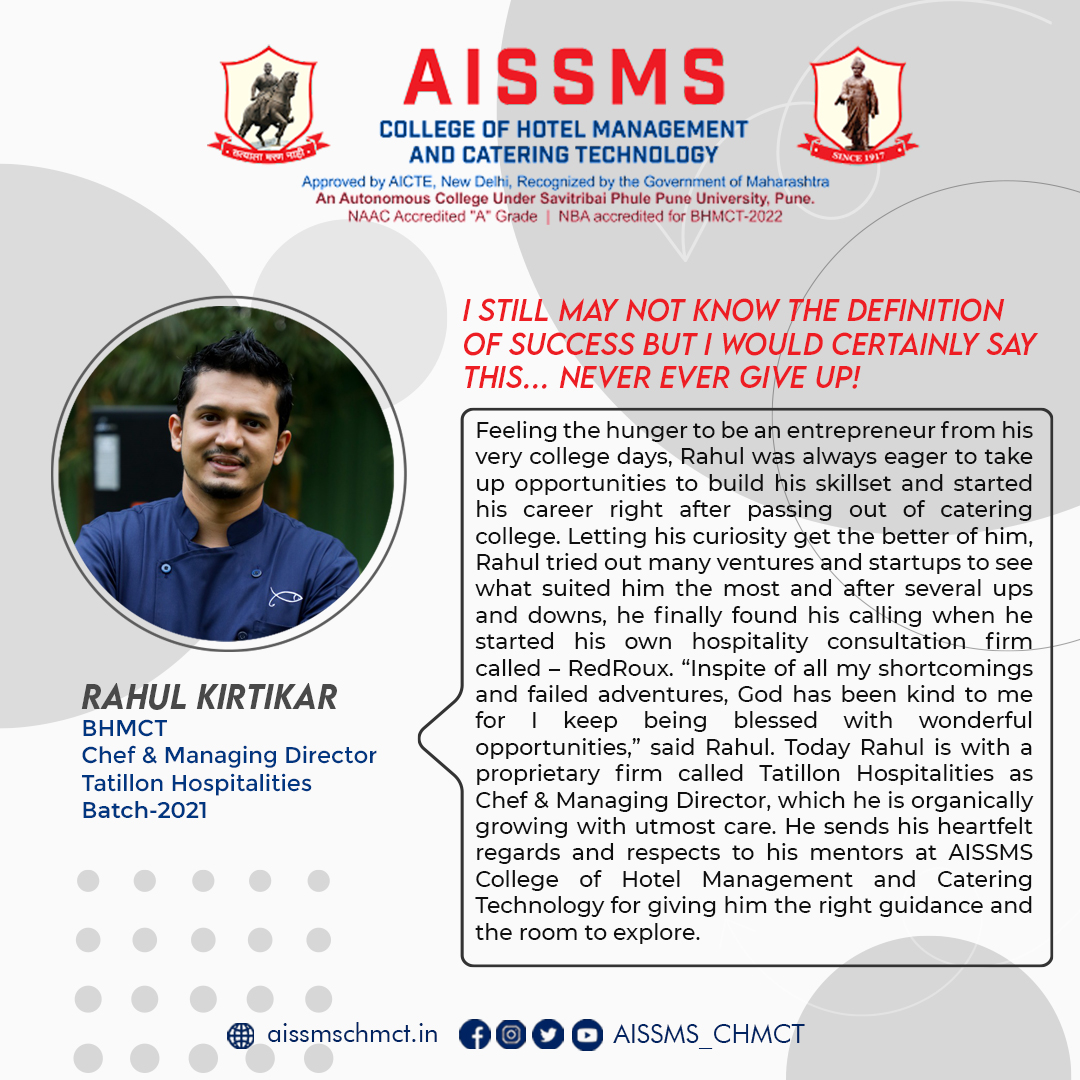 Rahul Kirtikar
Chef & Managing Director
Tatillon Hospitalities
BHMCT 2021
Rahul Kirtikar, Alumni of AISSMS College of Hotel Management and Catering Technologies, believes success is a temporary state of mind wherein one is satisfied with their immediate achievements and then strive for the next goal. He shares his experience with the college and how it ignited the fire to strive for the best.
"I still may not know the definition of success but I would certainly say this… never ever give up!"
Feeling the hunger to be an entrepreneur from his very college days, Rahul was always eager to take up opportunities to build his skillset and started his career right after passing out of catering college. Letting his curiosity get the better of him, Rahul tried out many ventures and startups to see what suited him the most and after several ups and downs, he finally found his calling when he started his own hospitality consultation firm called – RedRoux.
"Inspite of all my shortcomings and failed adventures, God has been kind to me for I keep being blessed with wonderful opportunities," said Rahul.
Today Rahul is with a proprietary firm called Tatillon Hospitalities as Chef & Managing Director, which he is organically growing with utmost care. He sends his heartfelt regards and respects to his mentors at AISSMS College of Hotel Management and Catering Technology for giving him the right guidance and the room to explore.