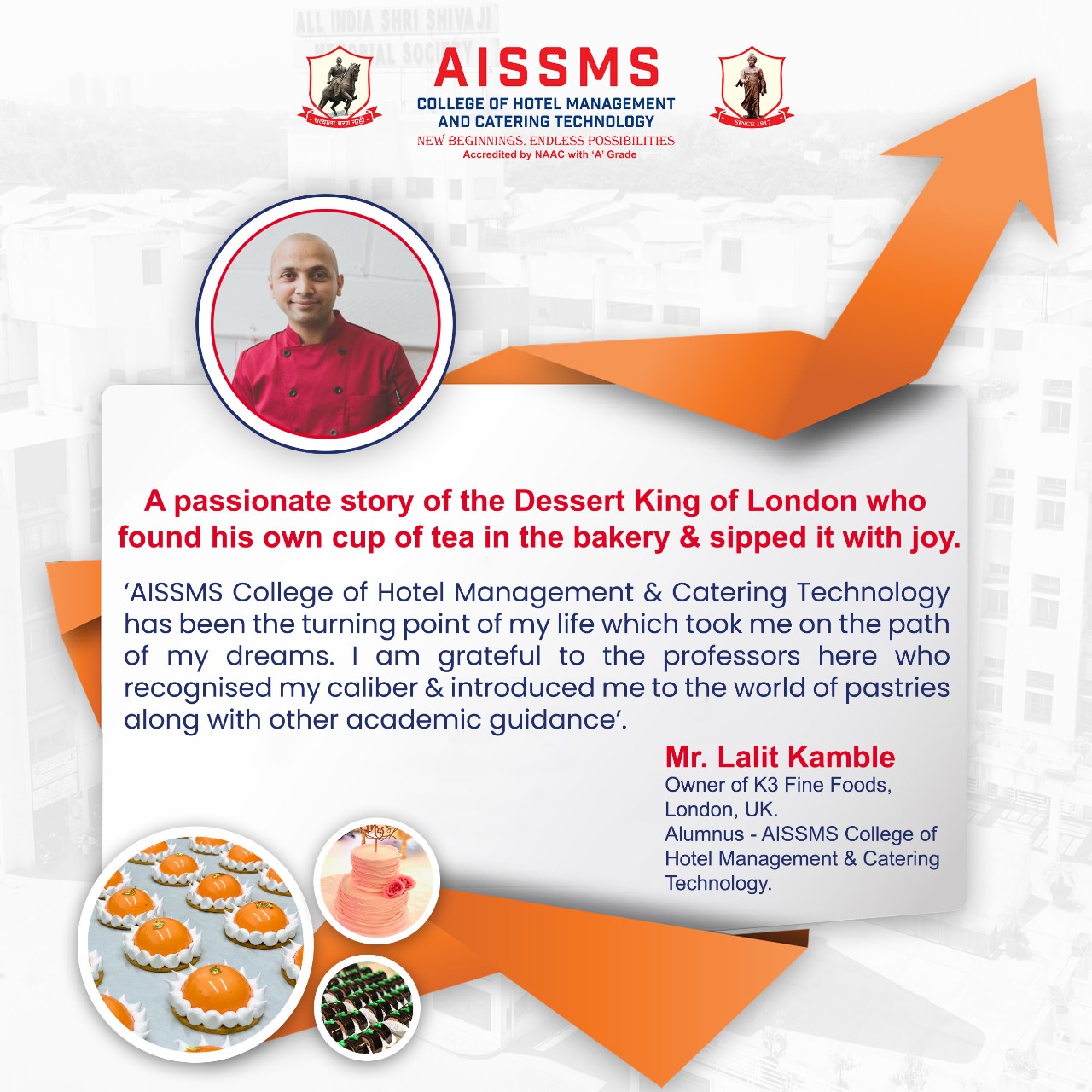 Mr. Lalit Kamble
Alumnus- AISSMS College of Hotel Management & Catering Technology
Mr. Lalit Kamble is the stereotype breaker & path setter alumnus of AISSMS College of Hotel Management & Catering Technology whose real story starts not from Hotel Management course but somewhere around Engineering. Just like any other student, to fulfill his parents' wish he pursued engineering after his Plus 2, as they were convinced with the thought that only this would give their child a secured future. But in his early S.Y. he realized that engineering was not his cup of tea; art & creativity was. In between these confused thoughts he came across BHMCT at AISSMS CHMCT & without anyone's knowledge applied for the course. As AISSMS never lets passion & talent go waste, doors for him were opened. But what was even more challenging was bringing this to his parents' notice. But as said, if you are passionate enough, nobody can stop you in fact will support you!
Knowing your cup of tea & grabbing it in time helps you sip it with joy!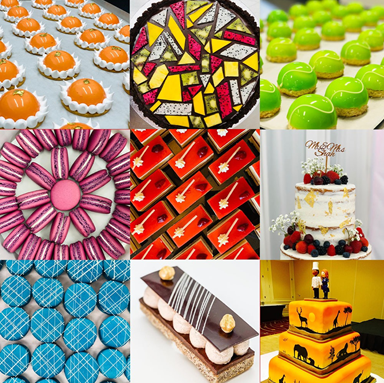 And here with this turning point his journey started. He was so determined towards his passion that along with graduation at AISSMS CHMCT, he ran a small cake business from home & also worked part time in a local bakery to cater his daily expenses. He used to enjoy seeing the happy faces of customers after eating his desserts. This venture made him realize that 'pastries' were his calling.
After successfully completing his graduation degree here, he went to the UK for Post-grad. All his learnings enabled him to work with as many prestigious organizations; here are the topmost of them-
Pastry Chef @ Marriott International, Claridge's – one of the finest 5-star premium hotels in London.
Crown Aspinalls London- a five-star casino located in Mayfair, where he could serve various millionaire customers & look for their hospitality.
Emirates & other airlines- With zeal to grow more, he stepped into the airline catering business; he overlooked the production of 5000 to 10,000 pastries every day
He spent 15 years of his life collecting all these indispensable experiences & today he runs his own dessert business- 'K3 Fine Foods' in London which supplies high end bespoke desserts to major five-star hotels, Restaurants, Event companies & even famous sport venues. This is why we call him the king of desserts! He considers AISSMS CHMCT & the faculty as the foundation who helped him in shaping his future. He is also grateful to the professors who identified his interest in the creative side of Bakery and Confectionery & guided him to enter the pastry world, of course along with other academics.