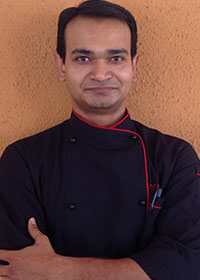 FOOD! As soon as we hear this word, our mind gets crowded with the most favorite foods, we enjoy eating. It could be Indian, Italian, Oriental, Mexican, etc. This has become as simple as I have mentioned. There is no other thought process when we say food. The human brain has become a slave to its likes and dislikes.
In contrary, when we say FOOD, it should be more about nourishment, health, suitable for that season, suitable for a particular climate, it should be a package of wholesome diet. Our tradition does specify how we should select food. So, most of the customs and traditions that are followed worldwide have their traditional approaches for their type of food.
To begin with, in India, we have a specific diet, a meal followed by the people belonging to various regions of the country. If we observe the food in the North is absolutely different from the kind of food served in the South. Similarly, the coastal belts, the mountainous regions have different varieties suiting their local climate and availability. This food also varies as per the regional produce, which is largely cultivated and traditionally cooked in a particular style to preserve its nutrition.
Our winter food is more of the fresh produce from the farms. This could be understood from our festivals like Baisakhi, Ugadi, Sankranti, Lohri etc… Where people share and celebrate farm produce and make traditional recipes. On the other hand, when we begin with the monsoons, most of the regions follow fasting ranging from 1 – 4 months. The foods that should be avoided during these seasons are also listed for e.g., roots, bulbs etc. are completely avoided during Chaturmas.
"If we do not eat our food as medicines, we will have to eat medicines as our food".
Hence, we should monitor our food not our body to avoid ailments.
Dr. Kiran M. Shende